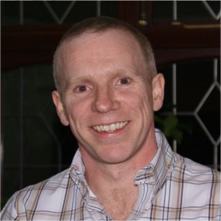 Tony's love affair with soul music started at an early age. His father's collection of Motown & Stax records gave him more than an idea as to what good music should sound like.
By the time of the "Brit-funk" era Tony realised quality soul music was still being produced and still sounding every bit as good! By his late teens, Tony was DJing in various bars and clubs across South London and enjoying every minute of playing his favourite records to anyone in earshot.
Fast forward 20 years and Ginger Tony (this title had been suggested during a "witty" conversation with 2 other DJs) was still playing his music but now all over the south of the UK. Over recent years, G.T. has been heard at many soul music events and is lucky enough to have worked alongside many of his heroes, such as Norman Jay, Chris Hill, Dr. Bob Jones and Gary Dennis.
Tony is currently a resident DJ at the legendary Lacy Lady, Henry's Bar and Russell's. He also presents the 'Jump Start' radio show every Saturday morning 8am till 10am on Solar Radio.

Listen to Ginger Tony in an ad for Solar Radio:
Solar Radio ad