What we do
Twinn Promotions' aim is to promote what we call 'Eclectic Soul'; a term we coined to describe the myriad variations within the genre of Soul Music, from early roots to contemporary influenced sounds. Our slogan - 'We Will Sell Your Soul' - speaks for itself !!!
For independent artists the Twinn Promotions team offer a tailor-made management service, fine-tuned in terms of individual needs and expectations. For those with existing management, Twinn Promotions offer a promotional service which focuses on public relations and finding suitable venues.
Alternatively Twinn Promotions are able to offer a management and advice service detailing specific and structured time bound and planning in terms of individual careers.

Twinn Promotions are also able to offer a stylist and photography service provided by an experienced team of stylists renowned within the London fashion industry. This being a crucial element in respect of image, identity and individualism.

Who we are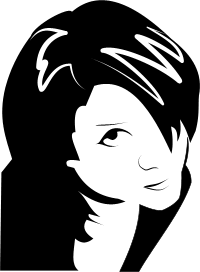 Shelley Twinn
Director Shelley Twinn has been involved in the music industry since childhood, beginning her career as a musician and vocalist. Her later involvement in the fashion industry added to a grounding in creativity and a natural inclination for observing talent.
Whilst Shelley has always had a fierce passion for performing, a recent taste for behind-the-scenes involvement led her to begin the Twinn Promotions facet !

Recent successes are displayed under individual artist portfolios. The team are committed to the promotion of ' Eclectic Soul'.
Remember -
'We Will Sell Your Soul'!